TARYOR GABRIELS

A TAILOR'S TALE

With distinct attentiveness to men's fashion, the Taryor Gabriels brand has distinguished itself with its impeccable tailoring since its debut in 2013.

Pioneered by Adetayo Adeyeye, a critically acclaimed fashion designer in the Nigerian fashion industry, Taryor Gabriels draws its inspiration from the sophistication of Savile Row fashion to create timeless bespoke pieces for its clientele.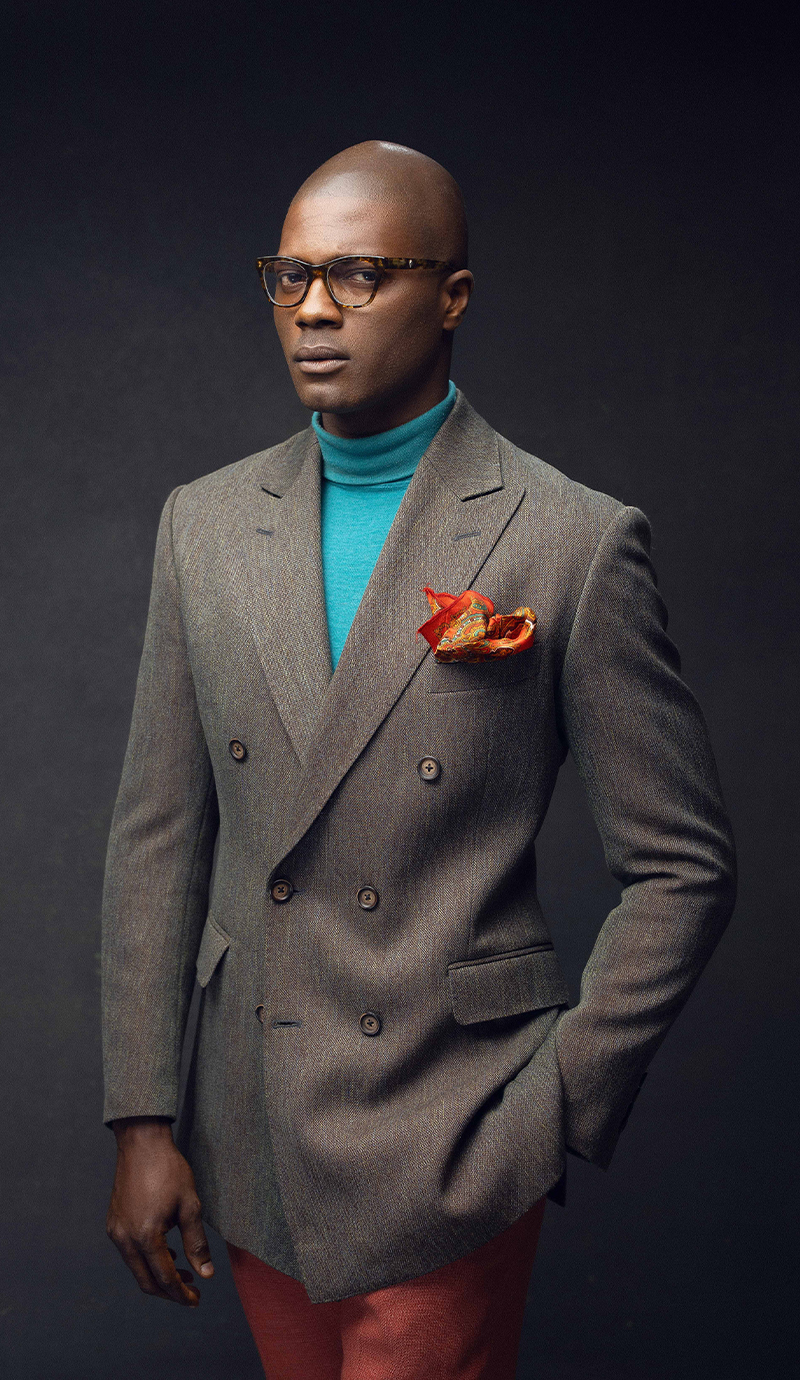 Style is birthed at the intersection of man's wants and his designer's expertise.
At Taryor Gabriels, we recognise this intersection and strive to make its result striking, particularly for our clients whose vision we aim to bring alive in the most classy and remarkable way possible.
With the highest regard for excellence, we help translate your style through the lens of our expertise, proposing colours, fabrics, and textures that are suited to your aspiration and authentic self.
From celebrities to C-suite executives to style icons to the crème de la crème, the Taryor Gabriels man is one that's not hesitant to make a statement with his style. He is sophisticated, stylish, self-sufficient, ambitious, and precise as to just how he wants to stand out through his clothing.
Our list of clientele shows this to be accurate, with a long list of eminent personalities like Foluso Philips of Philips Consulting, Praiz, Paul Okoye, Richard Mofe-Damijo, 2Face Idibia, and many others on the list.
Adetayo Adeyeye is the chief sartorialist and gentleman behind Taryor Gabriels BespokeTM® – the rich, custom, made-to-body proportions line reserved for leading businessmen, celebrities, and notable personalities. Known for their precision tailoring of the finest hand-made, tailored, and stitched luxury suits in Nigeria, TG Bespoke is characterized for lending the wearer of their produce attendant charisma, machismo, out-and-out confidence, and hardening status. The allure of the designs' exclusivity, unique service, and richness of fabric inherent in the TG BespokeTM® line is increasingly covetous, thus positioning the brand as a celebrated line in men's fashion.